1961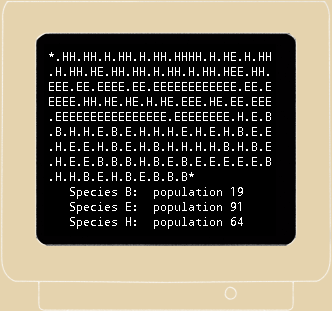 Created in 1961, the game Darwin enabled players to load programs into a computer's memory, so that the species designed by one player had to destroy the other species and claim its habitat.
1971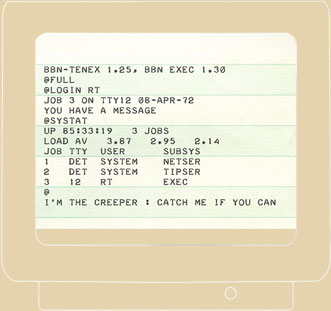 In 1971 "The Creeper", the first program that can be considered a virus in the modern sense of the word, appeared. It didn't inflict any damage; it only displayed the message:
I`M THE CREEPER: CATCH ME IF YOU CAN
But it could spread across a network and, therefore, became the first network worm in history.
It also facilitated the birth of the first anti-virus, the program "Reaper", which essentially was another worm. "Reaper" would spread over networks, never manifesting its presence on infected machines. If it managed to find "The Creeper" on a machine, it would delete it.